We are an industry leader in providing safe and comfortable bariatric solutions.
We offer a variety of products to help with
ambulating, repositioning and turning patients.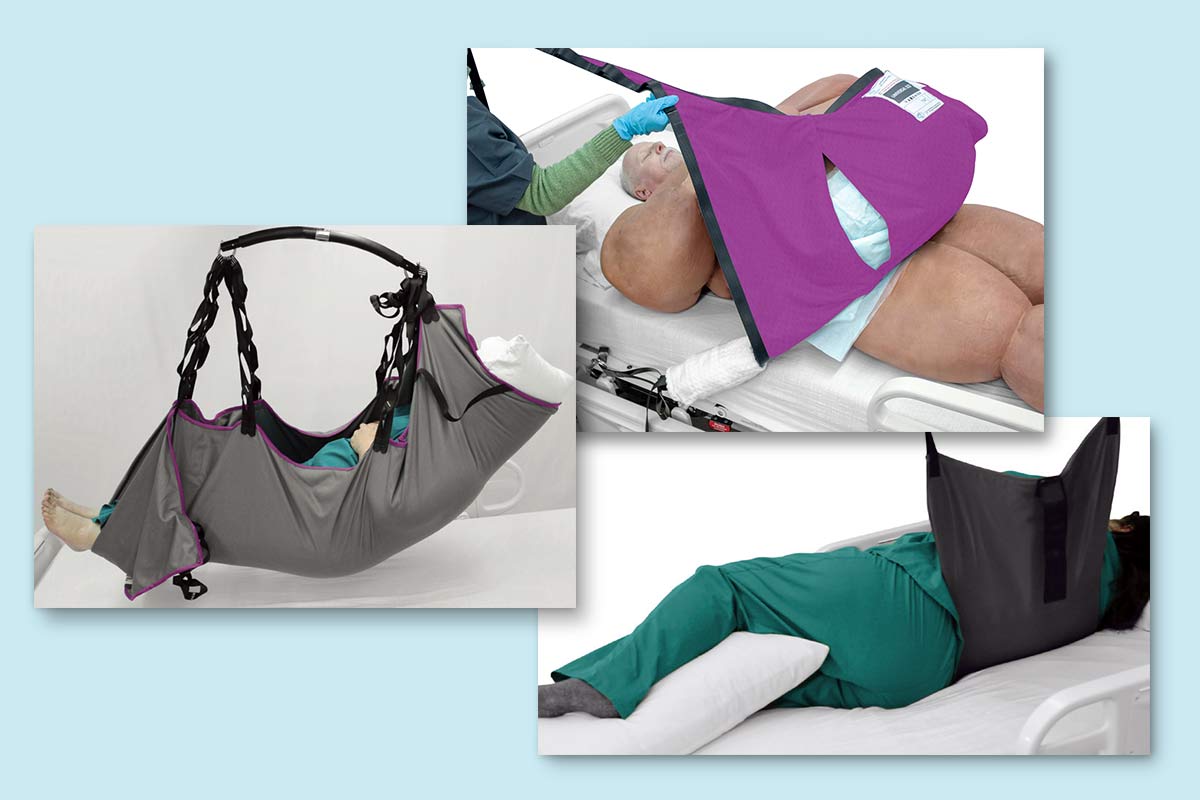 Safe Patient Mobilization
Alpha Modalities' focus is on providing cost effective long term solutions for Safe Patient Mobilization. As the designer and manufacturer of washable, wipeable and SPU slings for both ceiling and floor based lifts, we guarantee compatibility on all hardware systems currently sold in the North American market. With multiple manufacturing plants in the US, we have the ability to customize sizing, colors and custom labeling. All our products are manufactured in the USA. You can review our full product line on this website and also on our print catalog:
Full Assist | Partial Assist | Stand-By Assist | SPU

Download Our Print Catalog ( PDF )
We are partnered with PXI, an SDVOSB
(Service Disabled Veteran Owned Small Business), in order to better serve our clients in the VA Hospital System.
Click here to contact PXI for a quote.

Full Assist
Patient is unwilling or unable to assist in turning, boosting, toileting, lateral transfers or holding of limb.
Partial Assist
Patient can follow basic commands but requires assistance to stand, walk or sit-up in bed.
Stand-by Assist
Patient can follow basic commands and can walk, toilet or boost themselves in bed without assistance.