Safe Patient Mobilization
Alpha Modalities' focus is on providing cost effective long term solutions for Safe Patient Mobilization. As the designer and manufacturer of washable, wipeable and ECO slings for both ceiling and floor based lifts, we guarantee compatibility on all hardware systems currently sold in the North American market. With multiple manufacturing plants in the US, we have the ability to customize sizing, colors and custom labeling. You can review our full product line on this website and also download our print catalog ( pdf ). All our products are manufactured in the USA.
Specialty Panniculus Sling
Washable version has soft inner wicking liner that goes against patients skin
Wipeable version ideal for ED and areas that do not have laundry services – wipe with Hospital approved disinfectants or 10% bleach solution
Design of sling holds Panniculus to allow inspection of skin fold areas
Compatible with loop lift systems or used manually
Inspection slits on sling allow access underneath sling for cleaning
Safe Working Load 454kg / 1000lbs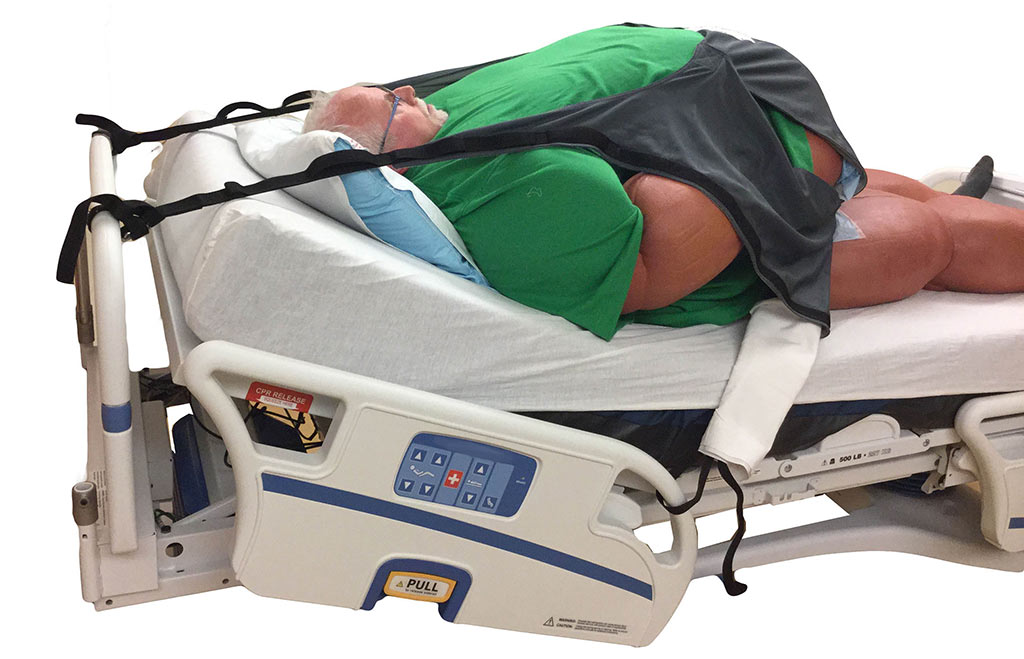 Full Assist
Patient is unwilling or unable to assist in turning, boosting, toileting, lateral transfers or holding of limb.
Partial Assist
Patient can follow basic commands but requires assistance to stand, walk or sit-up in bed.
Stand-by Assist
Patient can follow basic commands and can walk, toilet or boost themselves in bed without assistance.